Interests
Understanding how human evolution, culture and cognition interact is an inter-disciplinary endeavour. I use interactive online studies to simulate processes of cultural evolution, natural language processing to identify structure and variation in people's worldviews, and phylogenetic comparative methods to study cross-cultural patterns in human cultural systems. This research ranges in scale from individual-level cognitive processes up to cultural-level patterns of change in human history.
Much of my research focuses on the cultural evolution of religion. Religions show variation between groups, they are transmitted and modified over generations, and they differ in their ability to gain and retain members. In other words, religions show the key properties of an evolutionary system. The evolution of religion provides ideal subject matter for building and testing theories about the dynamics of human culture, cognition and behaviour.
An overview of my current projects can be found on the Research page.


© Joseph Watts
---
Background
I'm a Kiwi who grew up near Whanganui on the Te Ika-a-Māui of Aotearoa (North Island of New Zealand). Since 2020 I have worked as a Lecturer in the Religion Programme at the University of Otago, New Zealand. I am core member of the Centre for Research on Evolution, Belief and Behaviour at Otago, as well as an External Research Associate of the Max Planck Institute for the Science of Human History.
Prior to joining the University of Otago, I was employed as a Research Fellow in the Social and Evolutionary Neuroscience Group at the University of Oxford, as well as a Postdoctoral Researcher in the Department of Linguistic and Cultural Evolution at the Max Planck Institute for the Science of Human History. I completed my PhD in Psychology at the University of Auckland.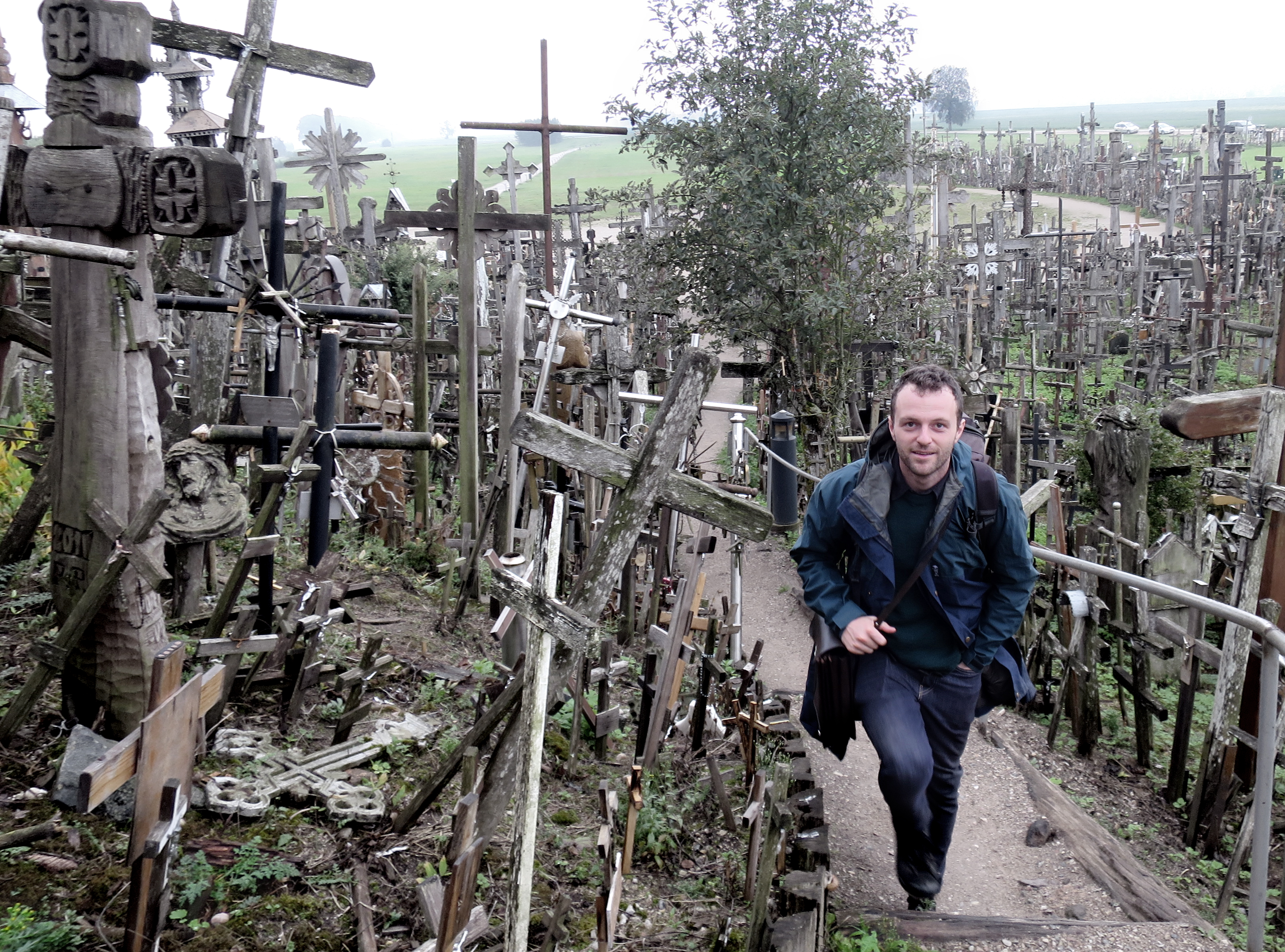 Hill of Crosses, Šiauliai, Lithuania.