Variation in Gods' Minds Across Culture and History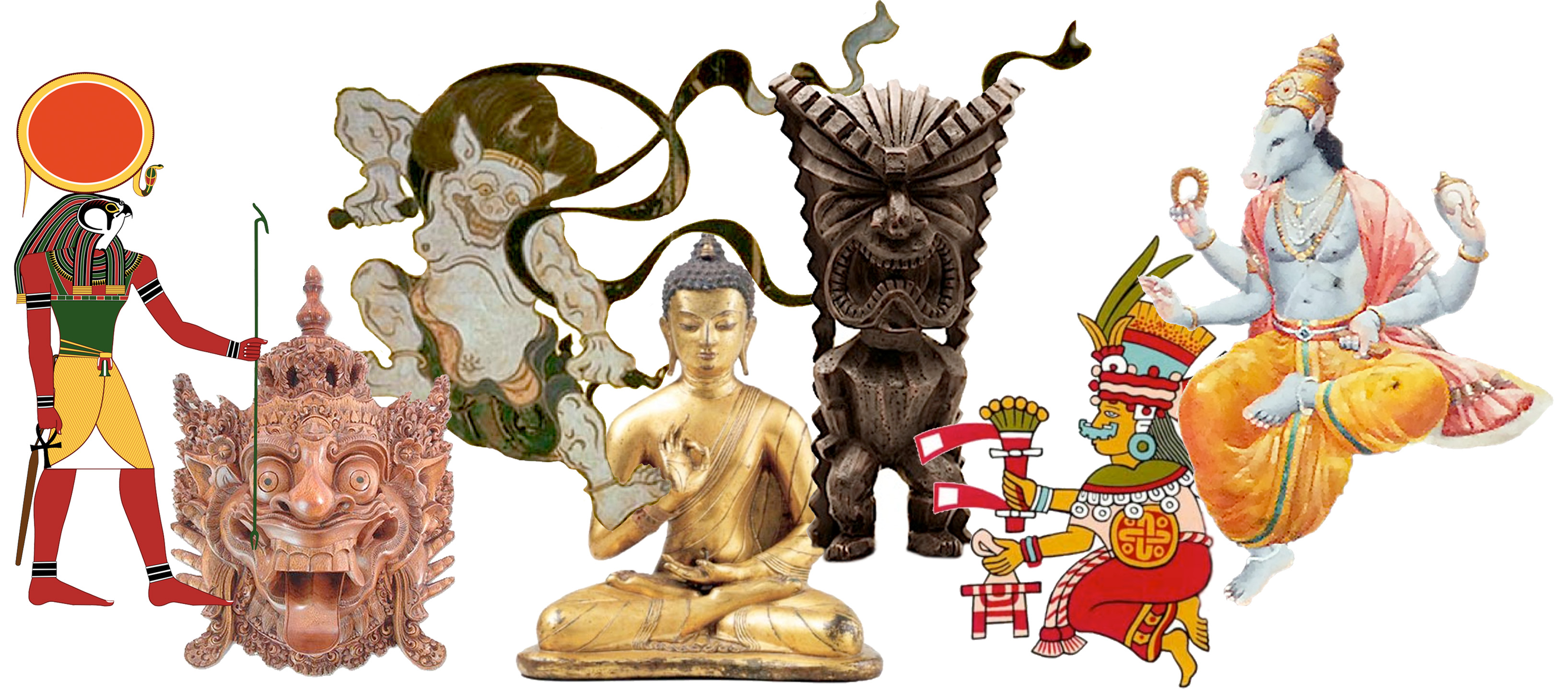 This project is led by Joshua Conrad Jackson and Associate Professor Kurt Gray from the University of North Carolina at Chapel Hill and is funded by a grant from the John Templeton Foundation. Dr Ben Purzycki and I are involved as Consultants and the project is currently at the stage of data collection. The Executive Summary of our grant is provided below.
People around the world believe in countless gods that vary considerably in how they are conceptualized. These diverse representations of gods can shape people's convictions about causality, morality, and the nature of life and death. They also present a theoretical puzzle: how did people with the same cognitive capacities develop such varied religious beliefs? We explore this puzzle by cataloguing the many ways that gods vary across religions, and then linking this variance to people's psychological processes and their social and physical environments. This approach could advance the science of religion by revealing how interactions between cognition and ecology ultimately shape views of gods.
Our multi-method project will first collect and code ethnographic accounts of diverse gods. We will then use statistical data-reduction techniques to reveal the latent dimensions in representations of gods. This process will mirror the pioneering work of personality psychologists who catalogued and analyzed traits used to describe people. Next, we will develop and validate a scale to capture these dimensions, drawing inspiration from past research on mind perception and the psychology of religion. Finally, we will use our scale in a cross-cultural survey that examines the psychological and ecological variables that predict variance in god representations across contemporary societies.
This research will produce three outputs: an open-access database of gods' traits alongside environmental data (group-level), a cross-cultural dataset of god representations linked with people's personal attitudes and collective concerns (individual-level), and an interactive website where the public can view and interpret our project's findings. These outputs will quantify differences in god representations—helping to make sense of broader cultural differences, synthesize past work on religious belief, and serve as a valuable resource for future research.
---
External Links
Joshua Conrad Jackson, University of Chapel Hill at North Carolina
Dr Kurt Gray, University of Chapel Hill at North Carolina
Dr Benjamin Grant Purzycki, Aarhus University
---